Advisor Resources
---
2018-2019 eCYBERMISSION Mini-Grants!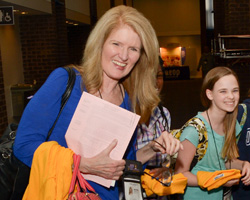 The eCYBERMISSION Mini-Grant is intended to support teachers/program leaders as they implement eCYBERMISSION with their teams. Educators (formal and informal) of students in grades 6-9 are encouraged to apply. Special consideration is given to Title 1 schools and to those with underserved/ under-represented populations.
Mini-Grant applications must be received by Wednesday, October 17, 2018 online. For more information about Mini-Grants, please contact Alexandra Wakely, STEM Education Outreach Specialist 703.312.9370 or awakely@ecybermission.com.
NSTA administers the eCYBERMISSION competition for the U.S. Army Educational Outreach Program as part of the Battelle Consortium formed by the AEOP cooperative agreement awarded to Battelle Memorial Institute.
---
Website Tutorial
Click here for the eCYBERMISSION website tutorial!
---
---
---
---
---
---
---
How eCYBERMISSION Meets Your State's Standards: