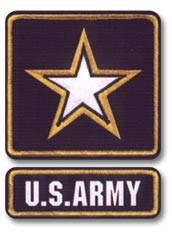 Why the Army Sponsors eCYBERMISSION
The United States Army has long recognized that a scientifically and technologically literate citizenry is our nation's best hope for a secure, rewarding, and successful future. For over 50 years, the Army has supported a wide range of educational opportunities in science, technology, engineering, and mathematics (STEM) for our youth, college and graduate students, as well as our valued teachers. eCYBERMISSION challenges students to explore STEM in a context that is meaningful to them, their community, and to the United States.
---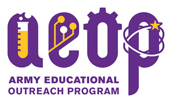 Through the U.S. Army Educational Outreach Program (AEOP), the Army continues its long tradition and strong commitment to the advancement of STEM education and literacy. Leveraging its most valuable assets - world-class scientists and engineers and research facilities - AEOP offers our nation's youth and teachers a collaborative, cohesive portfolio of opportunities that effectively engage future workforce generations in meaningful, real-world STEM experiences, competitions and paid apprenticeships.
From elementary school through graduate school, students of all proficiency levels, interests, ethnic, social-economic and academic backgrounds are encouraged to participate in real world experiences involving these important disciplines. These programs involve interactive activities and inquiry based learning and knowledgeable mentors to introduce students to these areas. Scientists, technology experts, engineers and mathematicians, who act as mentors and guides, introduce students to various levels of research and engineering and provide advice for technical skill development and career opportunities. For more information, visit www.usaeop.com.