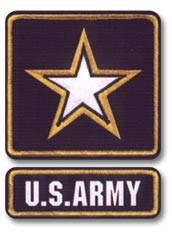 Why the Army Sponsors eCYBERMISSION
All of us want our country to remain competitive in Science, Technology, Engineering and Mathematics. The Army hopes that eCYBERMISSION will make students like you more interested in these subjects.
The U.S. Army wants you, and your friends, to accept the eCYBERMISSION challenge!

---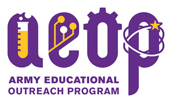 The Army Educational Outreach Program (AEOP) is comprised of Army-sponsored research, education, competitions, internships and practical experiences designed to engage and guide students and educators in STEM. From elementary school through graduate school, students of all proficiency levels, interests, ethnic, social-economic and academic backgrounds are encouraged to participate in real world experiences involving these important disciplines. These programs involve interactive activities and inquiry based learning and knowledgeable mentors to introduce students to these areas. Scientists, technology experts, engineers and mathematicians, who act as mentors and guides, introduce students to various levels of research and engineering and provide advice for technical skill development and career opportunities. For more information, visit www.usaeop.com.