How to Compete
Overview

1 - Create Your Team
[
Back to top
]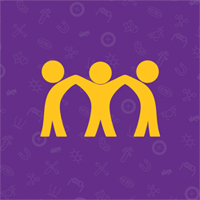 The first and most important step is getting your team ready! Your teammates will be your partners throughout this mission and will help you solidify your Mission Folder.
The Rundown:
Each team must have three or four student members from the same state
All team members must register and join the team by the end of Registration – December 19, 2018
Each team must have one Team Advisor who must be at least 21 years old and can be a teacher, parent, a sports coach, a club leader or any other active community member.
A Team Advisor must have access to an active email account.
A Team Advisor must register and join the team by the end of registration – December 19, 2018!
Team is complete ✓
Team Advisor is in place ✓
2 - Identify a Problem in Your Community
[
Back to top
]
Once your team is in place, you will pick a Mission Challenge. eCYBERMISSION is all about using Science, Technology, Engineering and Mathematics to solve a real problem in your community.
The Rundown:
Your team can choose one of the following Mission Challenges:
Alternative Sources of Energy
Environment
Food, Health & Fitness
Forces & Motion
National Security & Safety
Robotics
Technology
Mission Folder is ready for you to enter your research and showcasing your team collaboration ✓
3 - Work Together to Explore the Problem
[
Back to top
]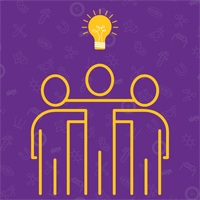 Once you've chosen a Mission Challenge, you're ready to get started. Together as a team you'll work on exploring the problem and moving towards a solution.
The Rundown:
Research your problem, write a hypothesis, and conduct experiments
Use Team Talk to meet with your team online or ask a CyberGuide questions
Log on to our Discussion Forums to talk to other competing teams or our CyberGuides in over 100 different topics from how to get started to how to grow green algae!
Answer ALL of the questions in your Mission Folder, and attach files such as photographs, survey questions, or even your own website
Use CyberGuides who are who are experts in Science, Technology, Engineering, and Mathematics careers to help you with your project.
Follow the links in the Mission Folder to access resources like Help and Team Talk.
Ready to explore the problem ✓
4 - Share Your Findings and Win Prizes
[
Back to top
]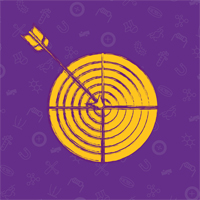 At the end of the eCYBERMISSION competition, you will submit your completed Mission Folder. Make sure you, your team and Team Advisor follows the rules closely and that your Mission Folder is complete and ready for judging!
The Rundown:
Make sure you answered all of the sections of your Mission Folder
Ask your Team Advisor to review your work
Check the box next to your name to show it is complete
Click submit before the competition deadline, February 27, 2019
See if your findings will win you big prizes ✓